Do you love a New England winter?
We do! Especially as the days are getting longer. In 2022 brilliant sunny days, powdery snow, smooth solid pond ice, and cold temperatures have been the welcome norm. Lots of winter birds at the feeder and animal tracks in the woods.
It is a perfect Vermont winter.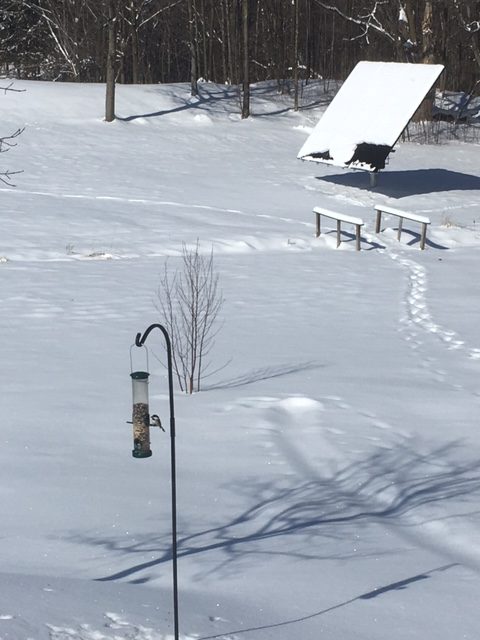 Local restaurants are serving up chef prepared delights in cozy settings, and the local theater and music scenes have found their groove too. We feel safe going to local events during the winter months at Town Hall Theater and other venues in Vermont because we know they'll check that we are vaccinated and wearing our masks. Great shows coming!
Cat on the Premises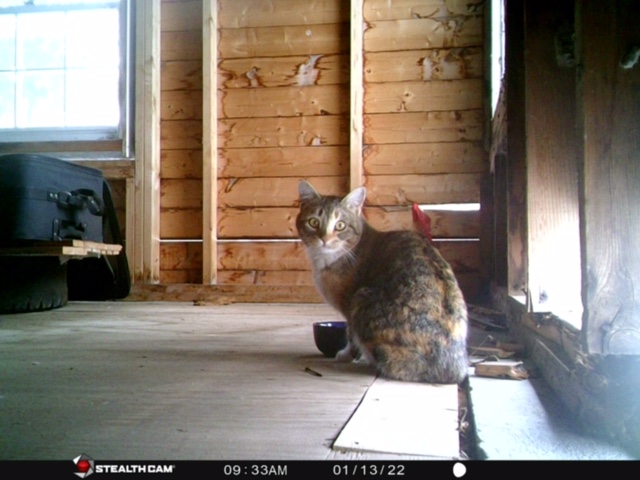 We had our own adventure in January when mysterious small paw prints showed up by the barn. It turned out a young cat was finding refuge under wood piles in the barn. We confirmed it was a cat using our trail cam, and we worried for her as the temps dipped to -15 at night. Like good innkeepers, we left a bowl of food out on some old carpet, and lined a junk suitcase with towels. Then, one day she came to Miles, and within a few days she was rubbing his leg.
We brought her in, had her checked out and now she lives gratefully (as we are for her) in the owners quarters.