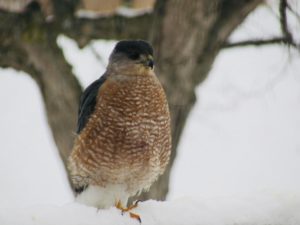 There are good changes coming at Cornwall Orchards Bed and Breakfast. We are stirring in our hibernation—grateful for the cold nights (Vermont winters should be cold!) the diverse birds at the feeder, the hens who lay colorful eggs, and for bobcat and fox tracks in the field (thankfully, none by the coop).
It has been a quiet year. We grew Zora sunflowers and heritage popcorn, along with berries and apples. We built a farm stand and sold rhubarb, raspberries, currant and raspberry jam, granola, and muffins. We are relieved that, so far, our family has dodged COVID-19.
Plans are afoot to re-open in May. Book your visit now. We plan to cut a new door into the living room, so guests are safe coming and going. We have also designed a new breakfast nook, so guests can keep safely distant. Most important however, we are trying out new scone recipes! Can you smell the coffee? Getting excited.