Specials and Packages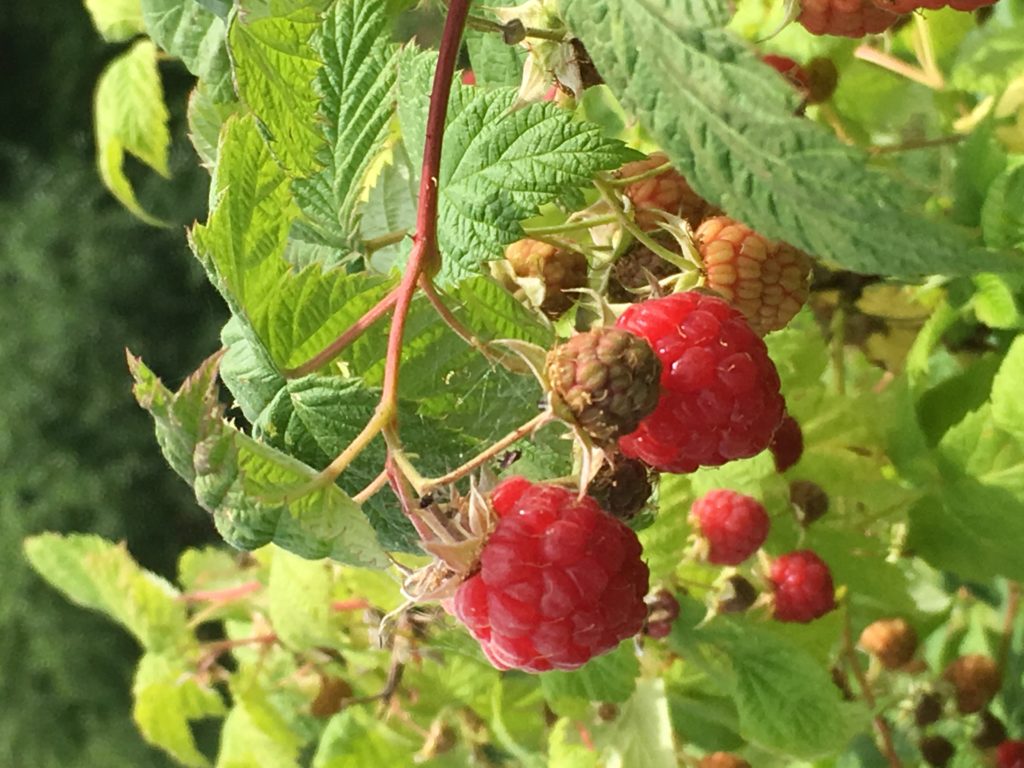 Raspberry Bliss Weekend
Do you love raspberries as we do? In our first summer in Vermont, we couldn't get enough of them, until …there were so many even our friends couldn't pick them all. (In 2017 our berry bushes gave us 30+ quarts of velvety sweetness!) So, in 2018 we are inviting you to help. Cornwall Orchards has three, 40-foot rows of ever-bearing and autumn raspberry bushes. In mid-July 2018 find a friend (or a few friends) and escape to the Champlain Valley to celebrate raspberries. For the best kind of Farm Stay we know, you will pick and nibble to your heart's content in the field and then prepare jam and a pie to take home. You will stay in a comfortable room in a charming 1783 farmhouse, enjoy our sumptuous breakfasts, and "study" raspberries for a few hours each day. Then, you're on your own to explore the beautiful region and indulge in a raspberry inspired cocktail and delicious dinner at one of our favorites, The Lobby, in downtown Middlebury. Reserve soon!
Double occupancy weekend* room (*July 2018 rates)
Jam and pie making supplies and handouts, per person $15
Cornwall Orchards apron and baseball hat, per person $28
Dinner reservation and gift certificate to The Lobby (each cocktail) $12