Are weaving and fiber arts part of your life? Take a "hobby trip" to Vermont. Fiber artists and growers work all around Addison County, Vermont. We found one farm last weekend. From Cornwall Orchards B&B, follow picturesque country roads east for 20 minutes to Brandon, Vermont. Tucked away down Adams Road, is the Maple View Alpaca Farm. Knitters and weavers will be inspired by the sweet-natured animals, the fiber mill, and the little store.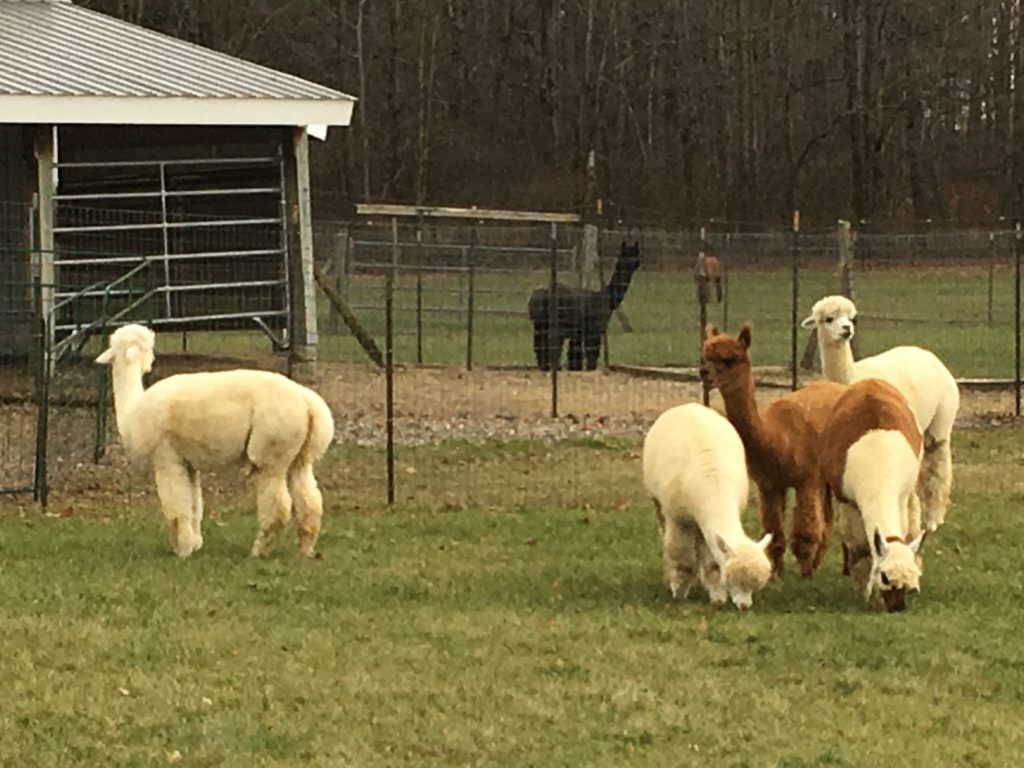 The mill serves fiber growers throughout the region and each fall they host an open house. If you are coming to Central Vermont and are interested in alpacas or in fiber you can make an appointment to visit the farm. Alpacas do well in our climate. You can see the babies and learn about alpaca breeding too. The store has imported blankets as well as socks and my favorite, cozy alpaca boot inserts!
When I visited I came home from Maple View Alpacas with roving for my drop spindle. Are you a spinner? Please come stay with us at Cornwall Orchards B&B, and after a delicious breakfast with ingredients from other local farms, you can teach me how to use it!